Priorities for energy policy in Northern Ireland: competition, investment and security of supply
Thursday, 17th September 2015
This event is CPD certified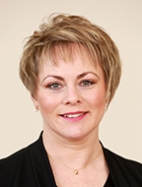 Jenny Pyper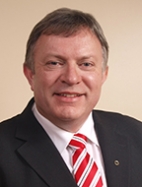 Patsy McGlone MLA
Guests of Honour: Jenny Pyper, Chief Executive, Utility Regulator and Patsy McGlone MLA, Chair of the Committee for Enterprise, Trade and Investment, Northern Ireland Assembly
Delegates at this seminar will consider the future of the energy sector in Northern Ireland at a time of significant reform and restructure.

Following the publication of the Enterprise, Trade and Investment Committee's Review of Electricity Policy, sessions will bring together key policymakers and regulators with representatives from energy providers; utility companies; business and domestic customers; financial, legal and planning professionals; environmental organisations and local government; academics, and other interested parties. It is expected delegates will discuss the key challenges and opportunities facing the energy sector including security of supply, cost of domestic and industrial electricity and the potential for expanding the use of renewable energy.

We are delighted that Jenny Pyper, Chief Executive, Utility Regulator and Patsy McGlone MLA, Chair of the Committee for Enterprise, Trade and Investment, Northern Ireland Assembly have agreed to deliver keynote addresses at this seminar.

Further speakers include: Alan Bissett, Partner and Head of Corporate and Commercial, Belfast, Arthur Cox; Michael Doran, Director, Action Renewables; Con Feeney, Network Performance and Safety Director, Northern Ireland Electricity; Stephen Kelly, Chief Executive, Manufacturing NI; John French, Chief Executive, Consumer Council; David Manning, Executive Director of Stakeholder Relations, SGN; Robin McCormick, Director of Operations, Planning and Innovation, Eirgrid and General Manager, SONI; Duncan McCombie, Director of Operations Wales and Ireland, Energy Saving Trust; Patrick McClughan, Head of Corporate Affairs, Gaelectric and Chair, Northern Ireland Renewables Industry Group and James Orr, Northern Ireland Director, Friends of the Earth.

Steven Agnew MLA, Leader, Green Party in Northern Ireland and Member, Committee for Enterprise, Trade and Investment, Northern Ireland Assembly and Phil Flanagan MLA have kindly agreed to chair this seminar.