Planning reform in Northern Ireland: progress, priorities and next steps
Tuesday, 1st December 2015
This event is CPD certified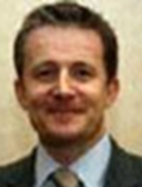 Angus Kerr
Guest of Honour: Angus Kerr, Director of Planning Policy Division, Department of the Environment
This conference will be a timely opportunity to discuss the future of the planning system in Northern Ireland at a time of significant change.

It is scheduled eight months after the transfer of planning powers to local councils, following wider Local Government Reform and delegates will assess lessons that can be learnt following the transfer of powers, early indications of the effectiveness of the new planning system, and key priorities moving forward.

Panels will assess the impact of planning reforms on service delivery - including the ability of the super councils to encourage sustainable economic development and implement the 'town centre first' plan - as well as how effectively the reformed planning system is supporting transport and energy infrastructure projects, such as the North-South interconnector and Belfast Transport Hub.

The conference will bring together key policymakers in the NI Assembly and NI Executive with local councils, planners, surveyors and architects, those involved in the construction industry, businesses, utility providers and energy companies, community and environmental organisations, academics, and other interested parties.

We are delighted that Angus Kerr, Director of Planning Policy Division, Department of the Environment has agreed to deliver a keynote address at this seminar.

Dr Theresa Donaldson, Chief Executive, Lisburn and Castlereagh City Council; James Hagan, Chairman, Hagan Homes; Brian Kelly, Director, Turley; Richard Kirk, Regional Director, Northern Ireland, Institution of Civil Engineers; Professor Jim Kitchen, Director, Sustainable NI; Patrick McClughan, Head of Corporate Affairs, Northern Ireland, Gaelectric; Gary McGhee, Head of the Planning & Environmental Law Team, Carson McDowell; Roger Pollen, Head of External Affairs, Federation of Small Businesses; Gavan Rafferty, Lecturer in Spatial Planning and Development, Built Environment Research Institute, Ulster University; Gerry Sheeran, Council Member, Irish Planning Institute and retired Senior Planner, Limerick City and County Council and Karen Smyth, Head of Policy, Northern Ireland Local Government Association (NILGA) have also agreed to speak at the seminar.

Ian Milne MLA, Northern Ireland Assembly and Andrew Ryan, Partner, TLT NI have kindly agreed to chair this seminar.